Implement the 2022 work program of the Youth Union of Vietnam Academy of Science and Technology, To celebrate the 91st anniversary of the founding of the Ho Chi Minh Communist Youth Union (March 26, 1931 - March 26, 2022), 47 years of VAST establishment (May 20, 1975 - May 20, 2022), Science and Technology Day on May 18 and the Congress of the Youth Union of the Vietnam Academy of Science and Technology for the term 2022 - 2027, VAST Youth Union opened the Football Tournament 2022 (Northern Region) at 361 Hoang Quoc Viet football field on the afternoon of April 18, 2022.
Attending the Opening Ceremony were Assoc.Prof.Dr. Tran Tuan Anh - Vice President of VAST; Prof. Dr. Nghiem Ngoc Minh - Vice President of VAST Trade Union; Mr. Nguyen Ngoc Tung - Secretary of the Youth Union of VAST, Deputy Head of the Department of Organization and Personnel; together with leaders of affiliated units under VAST and representatives of 17 teams participating in the tournament.
Attending the 2022 season, VAST has 17 teams from 24 affiliated units. The organizers have arranged the teams to compete in 6 groups with 24 matches and are expected to last until the end of May 6, 2022.
The Alliance of Institute of Geography - Institute of Marine Geology and Geophysics is in Group D with 2 other teams: Institute of Ecology and Biological Resources, Alliance between VAST President's assistants -  Institute of Environmental Technology.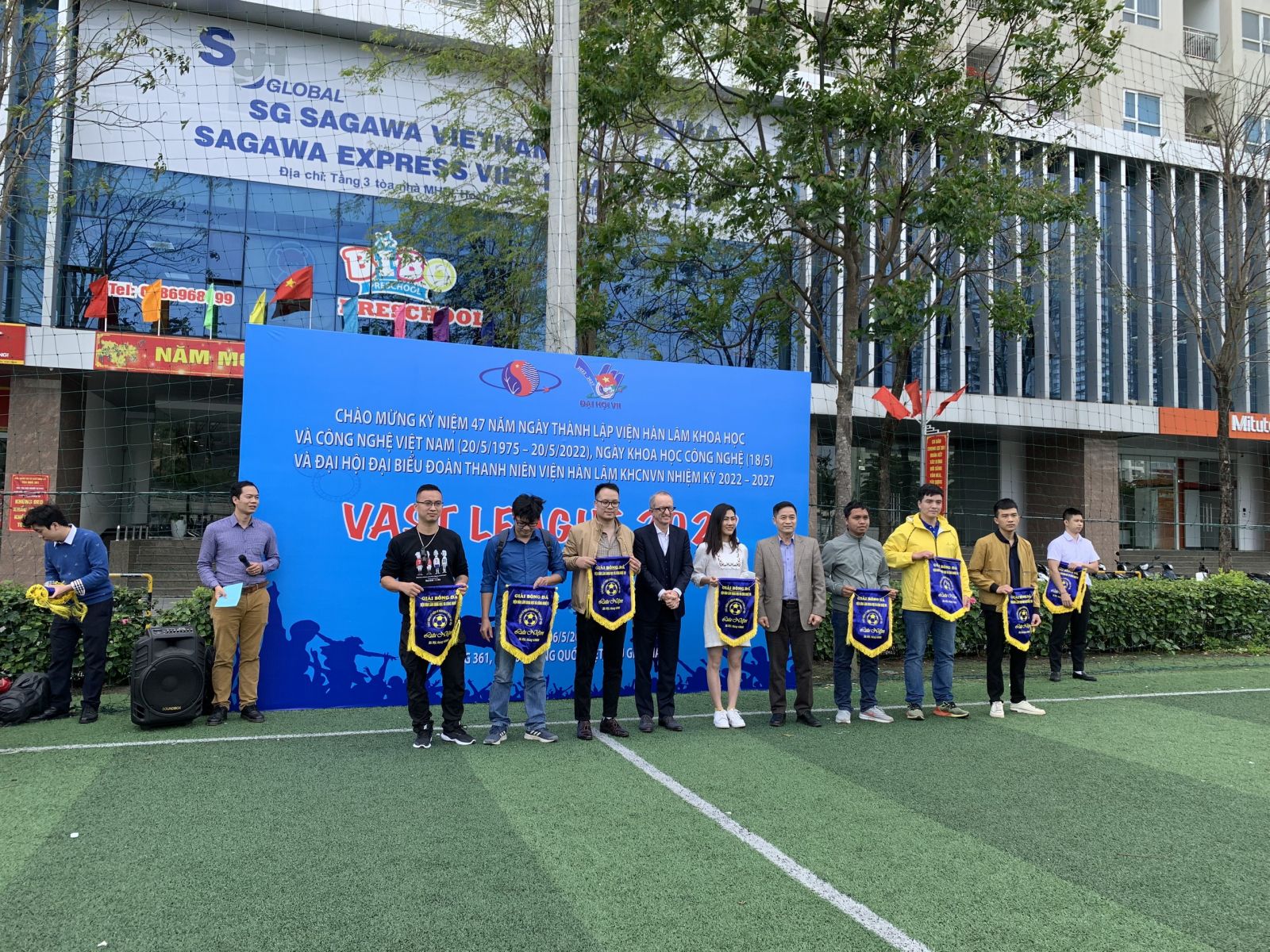 The representative of the Institute of Geography (3rd from the left) received the tournament's souvenir flag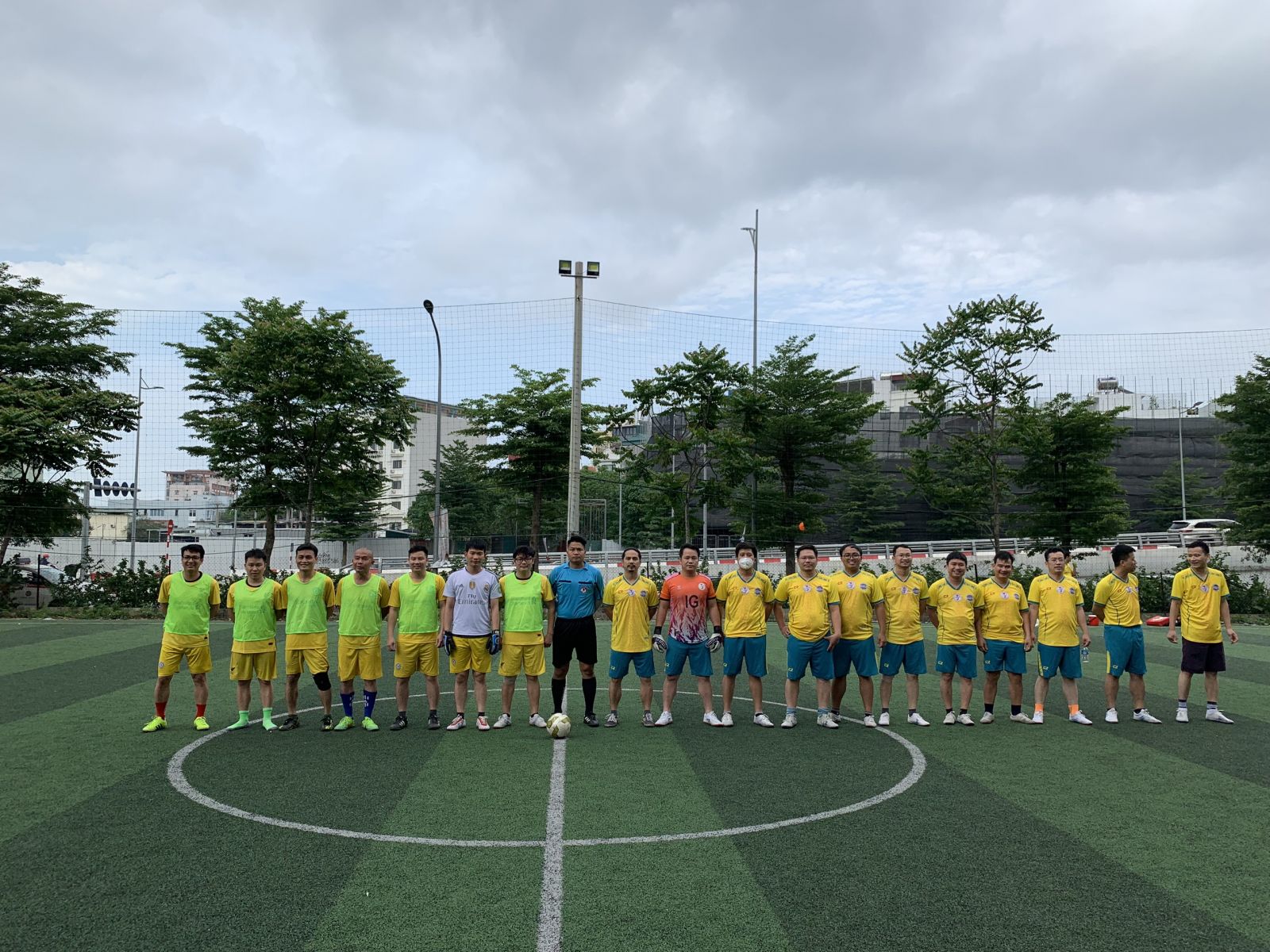 The Alliance of Institute of Geography - Institute of Marine Geology and Geophysics competed in the first match against the Institute of Ecology and Biological Resources