World Environment Day (June 5) every year launched by the United Nations Environment Program (UNEP) is an annual event.
World Environment Day 2022 with the theme "Only One Earth convey the meaning of the message and build a sustainable lifestyle, in harmony with nature; rationally use natural resources, biodiversity and respond to climate change through policies and activities towards a green and clean lifestyle.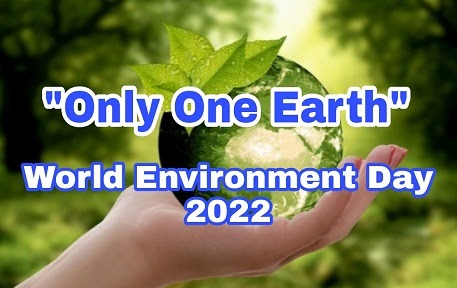 In Vietnam, the Government together with Ministries, agencies... always call on people to protect the environment and protect the green planet with very small but meaningful actions for the environment such as: waste sort, use natural materials; limit the use of pesticides; use clean energy from renewable energy sources; limit the use of plastic items and plastic bags, metal waste, toxic metals; do not waste food and drink; plant many trees, protect water sources; prioritize the use of recycled products...
The year 2022 is of great significance for Vietnam when the revised Law on Environmental Protection in 2020 officially comes into effect. This is also a period of strong transformation in environmental protection towards the highest goal of improving environmental quality, protecting people's health, ecological balance, biodiversity conservation, economic development and sustainable economy.